Corban University
COVID-19 F.A.Q.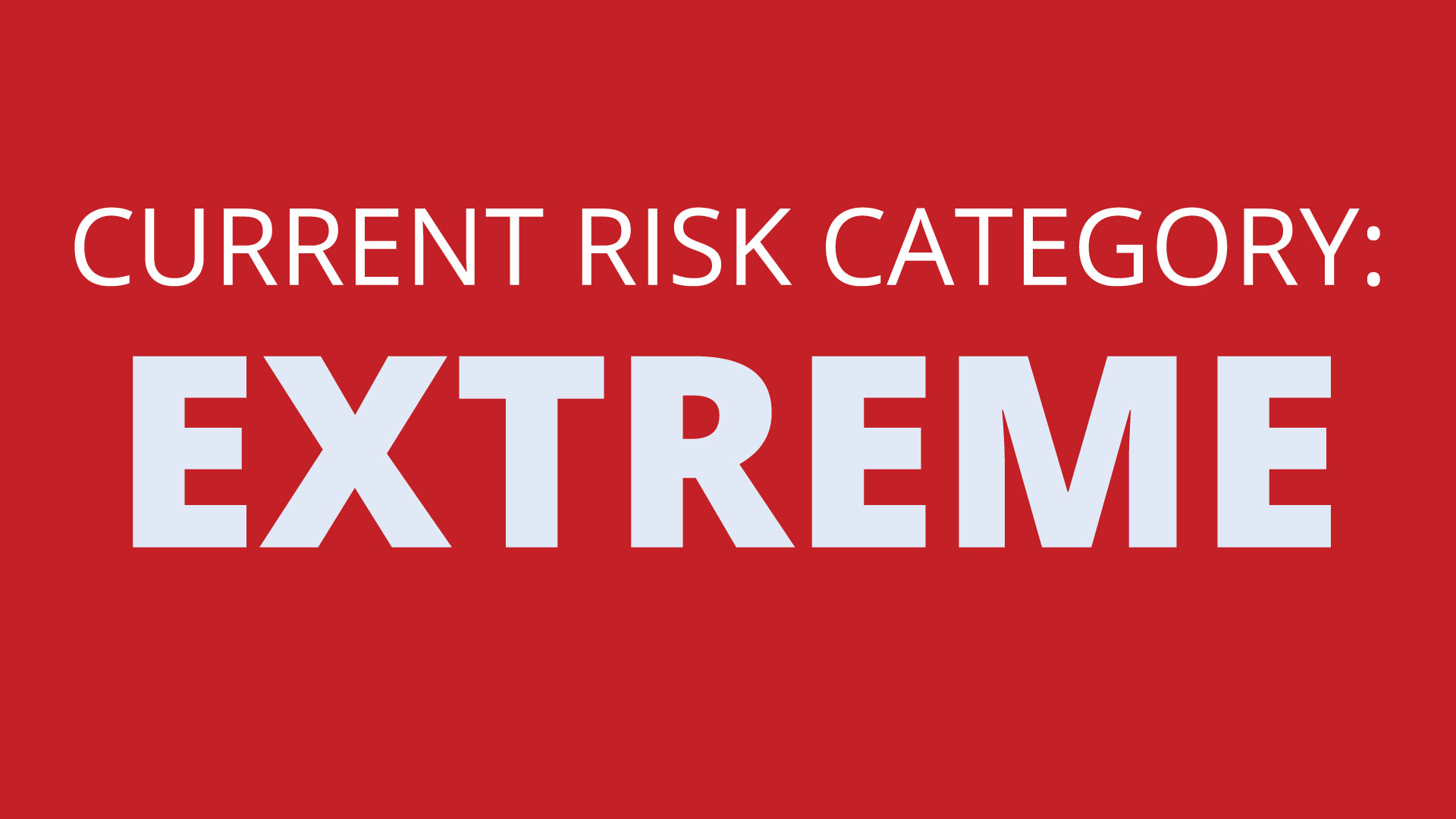 Last updated Tuesday, January 19, 2021. Updated sections are in bolded, italicized text.
Current Campus Guidelines and Status as of January 19, 2021
Corban University is operating in accordance with the new risk categories outlined by the Oregon Health Authority (11/25/2020). Marion County is currently categorized as "Extreme Risk," and Corban's campus is closed to visitors. However, as a higher education institution we have been approved to continue with Spring classes.
Change in COVID Designation
Corban University will be listed as a higher education institution with a COVID outbreak. This designation by Marion County is resulting from recent changes in how "outbreaks" are defined on higher education campuses.
The guidelines for the number of cases considered an "outbreak" by the State of Oregon have changed in two ways. First, the number of cases required to trigger the "outbreak" designation has recently been lowered from five cases to two cases. Second, the State now also requires that any cases where COVID-positive individuals have been present on campus for any amount of time be included in the count. It does not mean that the COVID-positive individuals acquired COVID on campus—only that they were on campus at some point during their infectious period. Risk of catching COVID from simply being on campus remains low.
In the past week, Corban had nine new COVID cases affiliated with the Corban community. Of the nine cases, five were never on campus during their infectious period and continue to isolate off campus. The other four were on campus at some point during their infectious period, but are also in isolation now. Appropriate contact tracing is being conducted in collaboration with Marion County, and Corban University is also following all sanitation, isolation, and contact tracing guidelines as outlined in our Communicable Disease Plan.
In order to be removed from the list of outbreak institutions, we must have no positive cases of COVID on campus for 28 days. As you can imagine, this is highly unlikely given the size of Corban's community. We tell you this so that you can understand that Corban may be listed as an "outbreak institution" for the remainder of the semester, but that this is not a cause for fear or extreme concern.
Of the current nine cases, four were related to carpooling and the other five cases are not related at all. Throughout the fall and thus far this spring, we have seen no cases spread beyond roommates except for this carpool group. The COVID measures on campus are designed to mitigate the spread of COVID by creating social distancing, limiting occupancy, decreasing droplet transmission (mask wearing), and disinfecting surfaces to prevent contact spread, and they are working!
Action to Minimize Risk
Daily use of #CampusClear is an essential part of helping us mitigate the spread of COVID on campus. This app is being used as our daily screening tool, which is a requirement of the Oregon Health Authority. Reporting into #CampusClear allows students, visitors, and employees to receive instructions based on symptoms before coming to campus so we can protect each other and limit campus exposure.
We can have another great semester, but it will require everyone following the guidelines and being considerate of how our decisions may impact others. Please continue to do your part to minimize the spread of COVID by adhering to the following guidelines:
All students, staff, and faculty are required to use the #CampusClear app every day to self-screen for any potential COVID-related symptoms. You will quickly receive important instructions if you do have symptoms. If you have no symptoms, you will receive a "FastPass" that will allow you to access campus. A FastPass is required to enter classrooms, the Dining Hall, and campus offices (such as Financial Services, Registrar, Student Life, etc.).

You can download the #CampusClear app from the Apple Store or Google Play. If you do not have a smartphone, you can log into CampusClear.com from a computer and complete the steps to print a FastPass.
Masks are required at all times indoors, except in your personal residence room or individual office. This means you must wear a mask in all hallways, lobbies, classrooms, shared offices, and public spaces.
Masks are also required outdoors when 6 ft of social distancing cannot be maintained.
Social distancing MUST be maintained whenever possible.
Avoid entering others' rooms or offices unless absolutely necessary.

If you are not feeling well, have been in close proximity with someone who has tested positive, or have reason to believe you may have been exposed to someone with COVID-19, do not come to campus. Please report on #CampusClear and notify covidhealth@corban.edu immediately.
Face shields will not be approved as substitutes for masks. This is based on guidance from the CDC that face shields are not an adequate substitute for a face mask. A plastic shield on its own does not absorb the droplets a cloth mask is designed to catch. If face shields are to be used, they must also be hooded and fully enclosed. Exception: medically-documented approvals.
Social activities and gatherings with persons outside of your family unit must be limited to six persons, with a recommended limit of two households, and reduced in frequency as much as possible.
Dining service is currently restricted to "grab-and-go." We will resume limited capacity seating in the Dining Hall and Dining Tent as soon as we are allowed to do so.
Classrooms are limited to a maximum capacity of 25, with a lower capacity in some classrooms based on room size and social distancing guidelines. Classes will operate in the hybrid flex model as needed due to classroom size and course enrollment.
The C.E. Jeffers Sports Center is closed and all indoor athletic activities are cancelled. Outdoor athletic practices will continue as planned.
Employees who can work remotely are asked to do so. Please check with your supervisor.
The current status of student health related to COVID-19 as of January 19, 2021 is as follows:
Students in quarantine or isolation – 23
Students released from quarantine or isolation (since 1/1/2021) – 48
In compliance with our COVID-19 protocol to proactively minimize health risks on campus, students may be placed in quarantine or isolation for exposure, possible symptoms, or positive COVID-19 results.
Corban University continues to work closely with Marion County Health and Santiam Health to ensure appropriate measures are in place to minimize the risk of COVID-19 cases. Enhanced cleaning protocols, along with contract tracing guidelines, are in place and are implemented as needed. People who have been in contact or close proximity to students who test positive will receive a call from Marion County Health and will be given clear instructions for self-quarantine.

Spring 2021
We are so thankful that we were able to be together on campus for the Fall 2020 semester, and again for Spring 2021. It is a privilege many universities have not had this school year, and we do not take this blessing lightly. We know it is difficult in many ways, but the care for each other and selflessness displayed by our community make it possible. The Spring 2021 semester is operating in much the same way as Fall, with both hybrid and fully-remote learning options. Classes began on Wednesday, January 6.
In conjunction with state and county guidelines, Corban University's COVID-19 Task Force has led a comprehensive plan for ongoing University operations, which aims to:
maximize the health, safety, and well-being of all community members;
act in a mission-consistent, data-informed manner;
promote continuity of University services; and,
communicate with community members quickly and clearly.
Learn more about Corban's guiding philosophy toward COVID-19 prevention and response.
Corban's COVID Task Force is being led by Brandy Ragain, Corban's Student Health Coordinator. Under Brandy's leadership, the COVID-19 Task Force has:
Ensured Corban has access to the appropriate COVID-19 testing capacity for the campus population.
Created a plan to address isolation/quarantine needs that arise with students on campus.
Revised cleaning protocols and frequency.
Established processes to implement social distancing requirements as they exist at any given time. These processes include strategies to safely use classrooms, dining space, the library, student common spaces, recreational spaces, work space for employees, athletic venues, and event venues in compliance with government guidelines.
Continued to invest in remote education capabilities.
Evaluated and added contact-tracing capabilities in conjunction with local government.
Built relationships with local healthcare agencies to provide student medical care options, including an on-campus Student Health Center. Learn about student health resources.
This is not an exhaustive list and will evolve and change as new needs arise or additional direction is given by the relevant authorities. We are committed to the health and safety of the Corban community and will continue to prayerfully plan for a campus environment that allows students to experience everything they love about Corban to the fullest extent possible.
Additional Updates
Information for Prospective Students and Parents
Athletics
On July 17, 2020, the Cascade Collegiate Conference (CCC) Council of Presidents voted to delay the start of the 2020 fall sports season, with hopes of beginning seasons in 2021. More information on the decision is available HERE.
In November 2020, the Warriors halted all indoor athletic activities in compliance with a statewide freeze placed upon indoor and full-contact collegiate athletics.
Some of our outdoor facilities have been approved to host events, operating with careful guidelines and restrictions.
Commencement for the Classes of 2020 and 2021
We are so proud of our 2020 graduates and were eagerly anticipating an October 17, 2020 commencement. However, due to current state guidelines and limitations on gathering sizes, we have had to cancel this event.
Instead, we would like to offer our 2020 graduates the opportunity to join us for our commencement ceremony on May 1, 2021. We would also be glad to mail out your diploma cover now, so please check your email for a link to confirm your mailing address.
We look forward to the day when we can gather and celebrate to the fullest, in the manner your hard work has earned and deserves. Please check back for more details as we get closer to May. Our hope is still to gather for Commencement, but many of the details will need to be confirmed closer to May 1, 2021.
Questions?
We're here to help! Direct your questions to the following individuals:
COVID-19 Planning – COVIDhealth@corban.edu
Admissions Questions – admissions@corban.edu
Campus Events – schedule@corban.edu
Athletic Events – Jarett Thoren: jthoren@corban.edu
Residence Life – Eugene Edwards: eedwards@corban.edu
Employee Concerns – Andrea Cole: acole@corban.edu
Faculty Concerns – Tom Cornman: tcornman@corban.edu
Facilities – Troy Croff: tcroff@corban.edu
Campus Safety – Mike Roth: mroth@corban.edu
International Travel – Janine Allen: jallen@corban.edu
Thank you for playing your part in keeping our campus healthy and safe!
Additional updates and information can be found at https://www.cdc.gov/coronavirus/2019-ncov/index.html